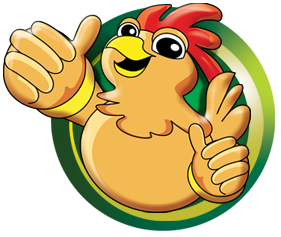 Curious as to where that famous dish started? Before it created a wave of massive following, know how a family from Bacolod brought their recipe to the metro.
The story of INASAL CHICKEN BACOLOD began in 1976 when the Cajili Family of Bacolod City, Negros Occidental, Philippines ventured into BACOLOD CHICKEN HOUSE serving the locale's popular dish, inasal. Inasal means barbecue and is the food specialty of the province. To give it a more distinct taste and flavor, the family developed its own marination.
In 1997, one of the owners, a member of the Cajili Family armed with the expertise of their family business, teamed up with a close friend to open the first INASAL CHICKEN BACOLOD (ICB) outlet along Pedro Gil, Manila. She was confident that the location would be ideal to introduce Bacolod specialty food to the big city. Staying true to the meticulous standards of food presentation, the business slowly grew up to its present 12 restaurant chains in and around Metro Manila.
The inasal specialty is the crown jewel and over the years there have been additions in the menu to provide variety to customers.